Ali Jackson Trio
April 14 @ 8:30 pm

-

11:00 pm

$25.00 – $45.00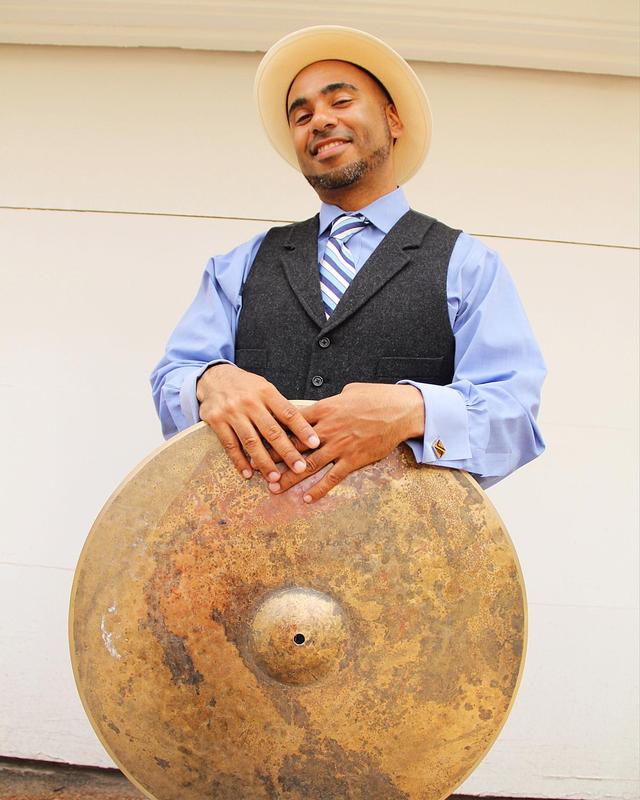 Ali Jackson – drums
Yotam Silberstein – guitar
Neal Caine – bass
Award-winning musician, composer, arranger, educator, and percussionist Ali Jackson developed his talent at an early age. A virtuoso, Ali has contributed significant musical works as a composer and arranger and he holds the distinction of being the first percussionist to perform and create music across the entire spectrum of musical styles.
He began playing drums at the age of two and piano by the age of five. As a child growing up in Detroit, Ali found himself immersed in serious study alongside his father, the great jazz bassist Ali Jackson Sr., who gave him an intense introduction to music, taking him on gigs where he began playing professionally at eight years old.
Ali's natural ability and passion for music bloomed and by the age of 11 his aptitude flourished as a result of a steady stream of lessons and mentoring from an all-star lineup of music legends, including Max Roach, Milt Hinton, Dr. Donald Byrd, Betty Carter, Aretha Franklin and James Mtume. During one lesson when he was 12, Ali met Wynton Marsalis and impressed the trumpet virtuoso and future collaborator with his maturity and his advanced knowledge of the piano and music theory — skills rare among drummers.
Ali graduated as a music major with high honors from Detroit's prestigious Cass Tech High School, a program with a rich legacy of consistently producing the country's top musicians.
As a student at the New School University for Contemporary Music in New York City, he was privileged to study with Max Roach and Elvin Jones. He attended college on a full academic scholarship, earning an undergraduate degree in music composition. In 1994 Ali was selected as the guest soloist for the Beacons of Jazz program honoring legendary jazz drummer Max Roach. The Thelonius Monk Institute and Jazz Aspen selected him to participate in the first annual Jazz Aspen for gifted and talented musicians. Ali was also the first recipient of the state of Michigan's prestigious Artserv Emerging Artist award in 1998.
After moving to New York for college, Ali became highly sought after for his distinctive, powerful swing, which is marked by a comprehensive knowledge of different styles, genres, and historical eras. Known for playing innovative, melodic drum solos utilizing all of the surfaces of the drum set, Ali's playing is compact, tight and full of a simmering intensity that is unmistakable.
Upon graduation, Ali spent several years touring and recording with a diverse group of musicians before accepting the role of Drum Chair of the Jazz at Lincoln Center Orchestra in 2005. Ali was the driving heartbeat of the big band, which was founded by Wynton Marsalis to bring together the world's top jazz musicians on every instrument to showcase the music of Duke Ellington and other great composers and arrangers. As an integral part of the rhythm section, Ali's playing helped define the sound of the JLCO and Wynton Marsalis for more than a decade and is documented in hundreds of recordings and videos of concerts that were witnessed by millions around the globe.
Related Events