Kristina Koller Quartet
June 4 @ 8:30 pm

-

11:00 pm

$20 – $40
Kristina Koller Quartet will perform at the Side Door Jazz Club on Saturday, June 4th from 8:30 to 11:00 pm. Tickets are $20 – $40.
Jazz vocalist Kristina Koller will be performing her unique arrangements of the music of Cole Porter, featuring songs from her new album 'Get Out Of Town'.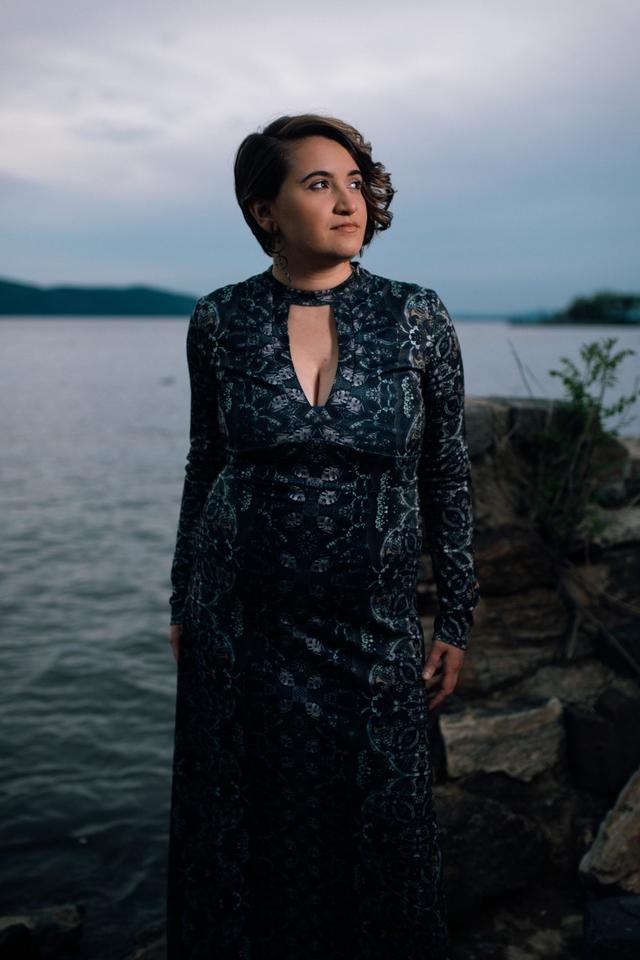 Kristina Koller – vocals
Fima Chupakhin – piano
James Robbins – bass
Cory Cox – drums
"Koller favors humid and moody arrangements that are the sonic equivalent of chiaroscuro in the visual arts."  – C. Michael Bailey, All About Jazz
As an evolving jazz-centric artist, Kristina Koller has developed into a highly individual songwriter, arranger & vocalist. Her diverse & unconventional approach is exemplified on her first two albums 'Perception' and 'Stronger'. In her debut album 'Perception', Koller breaks through the standard vocal jazz mold and delivers a compilation of deftly composed originals and reimagined gems, carefully selected with the thematic focus of love and relationships at the forefront of each. On 'Stronger' she takes a deep, risky dive and combines art rock with jazz & indie-pop in an array of original music. The thematic & powerful songs radiate mental strength, projecting empowerment through self-discovery & awareness. In 2021, Koller debuted her music project, 'Cole Porter Re-Imagined', in a 4 city Midwest tour funded by the South Arts organization. The music from the project was recorded and released on her latest album 'Get Out Of Town'. Koller creates music that crosses generations, while still embracing the history and mood of traditional jazz. She arranges tunes in unique ways, pushing the boundaries of vocal jazz. Kristina revamps classic material while retaining their essence, putting her own winning personality and fresh ideas into the music & lyrics that she interprets.
Growing up just outside of New York City, Kristina was exposed to a wide array of music & dance which markedly influenced her at an early age. As such, she performed in youth musical theater and eventually branched out artistically, embracing solo performance as a teen singer-songwriter and vocalist in alt-rock bands. Her artistic thirst reached into classical art songs, opera and vocal jazz. Her embrace of jazz expanded into the performance space during her high school years, joining a quartet that gigged locally in Westchester, NY. On scholarship she studied at The Hartt School's Jackie McLean Institute of Jazz and completed her formal music education at The City College of New York. Kristina developed her musical voice in the NYC jazz scene, performing at venerable haunts such as Smalls, Smoke, Minton's, Mezzrow as well as The Apollo Theater.
With such a diverse artistic foundation, it is no surprise that her innovation for new sounds drives Kristina's creative flow, melding jazz, funk, rock, R&B and alternative genres into her music.
Related Events