Marianne Solivan Quartet
February 10 @ 8:30 pm

-

11:00 pm

$25 – $45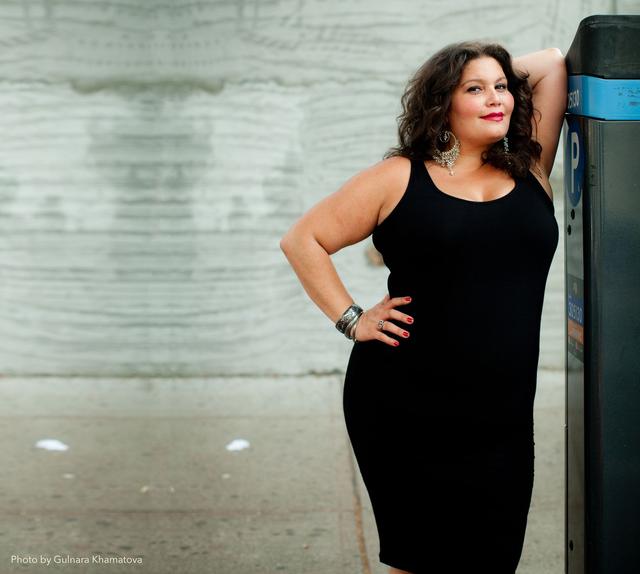 With years of steady gigging (5 or 6 a week) in Boston during her school days at Berklee College of Music and The New England Conservatory, Solivan has had a unique opportunity to learn on the bandstand.  These early years allowed her to hone her skills as a strong band leader and amass a huge, broad repertoire that can challenge any song hound.  Her dedication to learning this music led her to study with a varied group of musician/educators that taught the tradition as well as modern approaches to the music.  These tools have shaped a vocalist with deep roots in the vocal tradition yet without any of the "retro" feel.  Solivan's singing is a mixture of honest storytelling with a modern sense of self and determination.
In 2007 Solivan made the move to New York and began to sit in at many of the jam sessions the city has to offer.  Smoke Supper Club was her first consistent "hang" and a venue that led to many of her later musical collaborations with Jeremy Pelt, Ugonna Okegwo, and others.  Being a part of the scene has been a big part of the learning process and has been the catalyst for musical collaborations with Peter Bernstein, Steve Wilson and Lewis Nash.  This visibility and consistency on the bandstand opened doors for gigs at the famed Smalls Jazz Club, Dizzy's Club Coca-Cola, Birdland, The Blue Note, and many others.  And have led her to become one of the first call singers on the scene.
In 2012 Solivan brought together her years of experience and musical collaborations to the studio and recorded a series of duos, trios, and quartet pieces that became her first CD, Prisoner of Love, on HiPNOTIC Records.  Solivan recalls "I chose to work with a number of musicians on the project to showcase the musical environments that I have been working in for the last 4 years in New York, mainly small group settings. Together we told stories of love; lost, stolen, broken, desperate, and lonely."
The OTTOWA CITIZEN gets right to the heart of the beauty of the disc "On Prisoner of Love, vocalist Marianne Solivan surrounds herself with some A-list, hard-swinging company [and] sounds every bit in the same league as these seasoned accompanists.  Solivan's expression of classic jazz feeling and values is so room-filling and personal, you really can't fault her disc one bit."
In 2014 she went into the studio with the her working band, including pianist Xavier Davis, bassist Matthew Parrish and drummer Gregory Hutchinson and recorded SPARK which is an energized, swinging, honest and straight forward in it's storytelling and sure to help her reach a wider jazz audience.
In 2015 after years of duo, trio and quartet work she has now jumped into the big band arena.  This is exciting news not only because this powerhouse singer has shown to hold her own with heavies the likes of Peter Bernstein, Jeremy Pelt and Christian McBride but also because there is currently no other female vocalist led big band. Solivan's idea was to create a band that incorporated many of the elements  in her quartet including high energy, swing and a unique repertoire.  In addition she wanted to work with some of the jazz communities best arrangers to work on expanding the her repertoire, which includes a number of her own originals as well as standards, with original arrangements of material that was created for this group. So far, the result has been a highly energized & swinging band that will take you from the traditional feel through to salsa and the modern jazz idiom. All anchored by Solivan's strong surefooted voice and confident leadership.
Related Events