Jochen Rueckert Trio w/ Brian Charette & Troy Roberts
November 26, 2022 @ 8:30 pm

-

11:00 pm

$25.00 – $45.00
Jochen Rueckert Trio w/ Brian Charette & Troy Roberts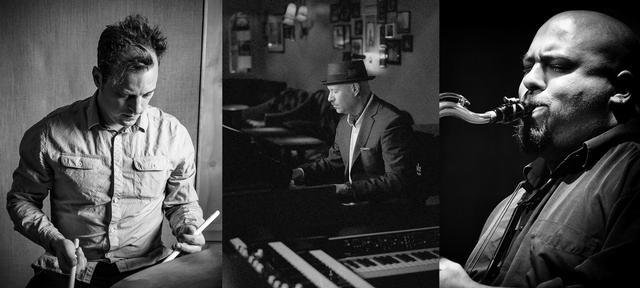 Jochen Rueckert is a Jazz drummer, composer, and band leader born in Germany in 1975, currently residing in New York City.
Besides a decade of touring with his own quartet, Jochen is known for his work in 12 years of the Marc Copland trio, the mid-2000's Kurt Rosenwinkel New Quartet, all of Nils Wogram's Root 70, recent work with the Melissa Aldana trio and Fred Hersch, his electronic music programmed under the alias "Wolff Parkinson White", as well as his series of ebooks aptly titled "Read the Rueckert – Travel Observations and Pictures of Hotel Rooms". Jochen's deliberate avoidance of formal music education, albeit initially for budgetary reasons, provides a great lack of erudite nonsense in his playing and writing.
He's celebrating his 5th album as a leader, titled "Stars and Garters".
Breaking from the guitar/tenor/bass/drums format of his last three efforts, he leads a groovy organ + tenor trio here, offering his originals and some unexpected covers. Ostensibly retrograde, the organ's oldfangled sound lets Rueckert slip an extra dose of his trademark twists and turns into the repertoire.
Veterans Troy Roberts on tenor saxophone and Brian Charette on organ, each having earned their Stars and Garters on the bloody battlefields of the New York jazz scene, complete this extraordinary trio.
Related Events